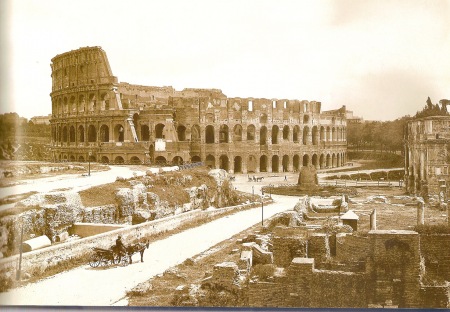 When you arrive at Fiumicino airport in Rome to go downtown to be very careful choice of the transport system and especially for the price and what they offer. Upon your arrival, the official means of transport to the Center of Rome is the train that goes to the central station and the bus. The price of the train is 14 € for person including luggage and the bus is between 6 and 8 € for person including luggage. Even with the bus will be transported to the Central Station.
These two types of transport are very cheap but very tiring and especially suited to those who have plenty of time and energy in what came to the Station with the luggage you take another half, taxi, bus or metro to get to your final destination and of course it will take a long time at least 2 hours.
Suitable for adventurous travelers with a lot of time and patience. Other means of transport that will give you upon your arrival at the Airport are Taxis and private Taxis. As for the taxi know that the price fixed by the City of Rome is about € 40 including luggage from the airport to the City Center and then when they ask you to pay attention but if you go to the heart rate will be much higher.
Always take the taxi number on the back door and be given a receipt and if you think you paid too much you can seek clarification from the City of Rome, tel 060606. The taxi will take you to your destination. Also at the airport will be offered a transport service within the arrival hall by people offering private taxi service with the phrase "Lord Shuttle Service" or "taxi" for a price between 30 and 35 euro per couple.
These operators are permitted but will bring you together with other people usually assigned to a station. When arrived as the train or bus you have to take other means to reach your hotel, then you will pay more and a very tiring journey. We recommend you reserve a car for hire with driver looking on the internet. This solution is very comfortable and really economical when the price is agreed and will be transported to your final destination. The service is always elegant usually Mercedes cars. Upon arrival you will find your driver and you will be taken immediately to its destination in about 40 or 50 minutes.
The average price of the service up to 4 passengers and luggage including taxes is between 45 € and 50 € and up to 8 passengers, including taxes and baggage varies between 60 and 80 €. You can book by e-mail indicating your arrival time, flight number, destination and number of passengers and the reservation will be confirmed and the price you pay.
The key search engines to find this service are Italian "ncc roma" " ncc fiumicino" " noleggio con conducente roma" "noleggio con conducente fiumicino" and you can compare and choose between many big deals. Never book directly with the Hotel or b&b where you are headed higher prices are usually 55 or 60 € per couple because there is a fee for the hotel.